The new version of the SCADA/IoT platform SmartICS 3.0 is already available upon request on
our website
. In the latest release, we simplified the system configuration: we added image and widget libraries, improved the editing panel, and expanded the set of basic scripts.
Image Library
In SmartICS 3.0, we have added a library that stores all the images used in the system. The necessary elements can be easily found thanks to its visual display in the list or search by name. The images used in the project can be automatically changed on all dashboards of the project by changing the corresponding element in the library. This allows you to significantly save time and reduce the size of the backup.
Users can create their own image library by uploading (png, jpeg, svg, etc.) their own files. Added images can be edited, deleted, and the access to them can be managed.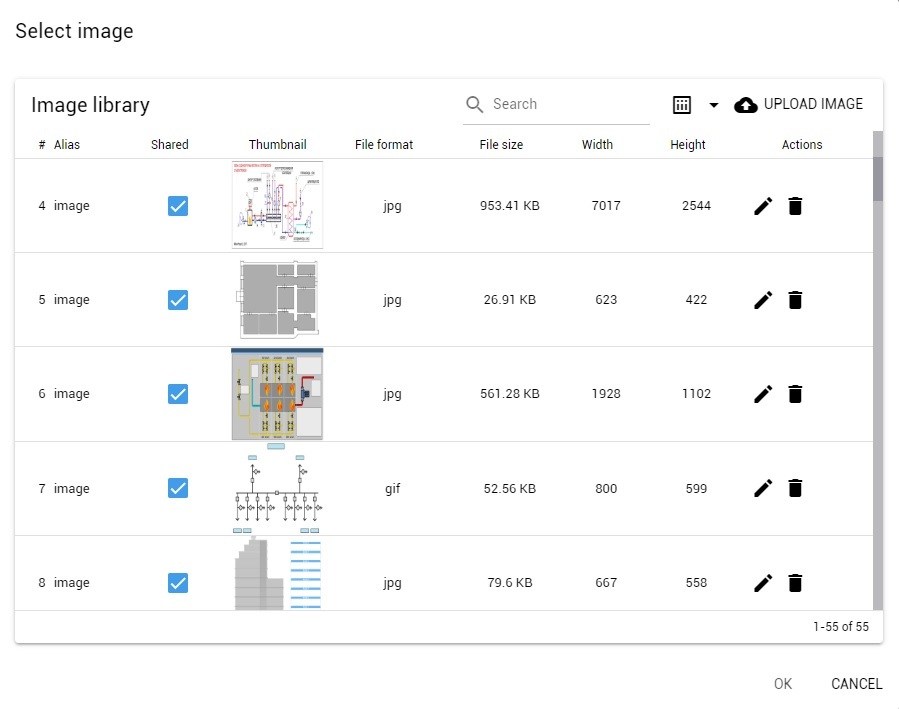 Widget Library
The new version of SmartICS also includes a widget library; total of 55 new standard element widgets have been added in this release. New widgets allow you to create schemes for different tasks without the use of graphic image background. Based on the standard elements' widgets, users can easily create animated schemes and expand the library of used widgets.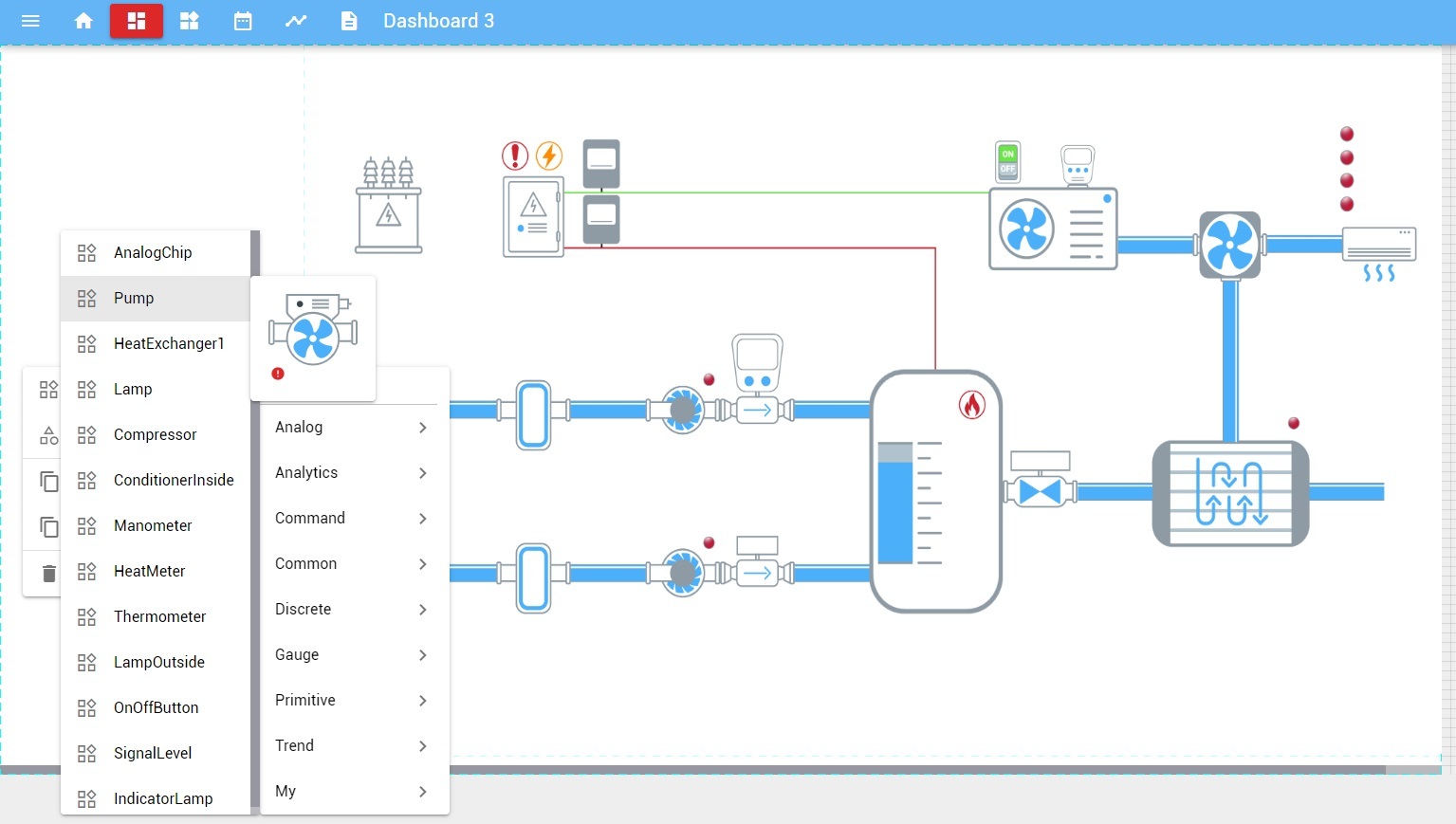 Custom Widgets
In the newly-added to SmartICS 3.0 widget library, the user can not only download and modify existing elements but also upload their own widgets in .svg format. The ability to create and add your own widgets allows you to create an interface that best meets user needs. It also takes into account the necessary standards for displaying elements.

The ability to upload your own widgets and calculations using scripts allows you to create not only classic schemes but also analytical dashboards for developing key performance indicators, load analysis, screening of production, consumption, and other processes.
Basic scripts
We have added a set of basic scripts to help developers of automation and monitoring systems. These scripts contain frequent and common tasks and can be used immediately after installation by linking custom tags to them. Pre-installed scripts make it easier to write your own scripts based on ready-made basic options.
Request SmartICS 3.0
for the full list of available base scripts.
Improvements
New editing panel
We've improved the editing panel for faster and easier dashboard customization and navigation. The panel includes a widget tree, a change history, and a widget customization area, allowing you to quickly find and edit visuals. Now the administrator has the ability to customize the signal processing logic, for example, according to a mathematical condition.
Advanced settings when exporting a project to new users
In SmartICS 3.0, when transferring a project, the user can configure the list of transferred elements depending on his/her tasks.
If you have a project that requires the use of a monitoring system, you can leave a
request.
We will analyze the possibility of using SmartICS to solve your tasks and calculate the preliminary cost of the license.